Quand :
30 novembre 2018 @ 8 h 30 min – 19 h 00 min
2018-11-30T08:30:00+01:00
2018-11-30T19:00:00+01:00
Où :
Institut d'Études Avancées de Paris Hôtel de Lauzun Salle des Gardes
17 Quai d'Anjou
75004 Paris
France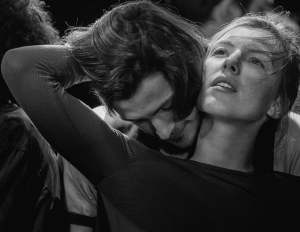 Colloque international Philippe Garrel, le temps incorporé
À l'occasion des soixante-dix ans de Philippe Garrel, ce premier colloque international organisé en France propose de faire un état de l'art sur l'ensemble du parcours et de la filmographie du cinéaste, et souhaite apporter de nouveaux éclairages sur cette œuvre exigeante, qui reste en partie « hors saisie ».
International Symposium Philippe Garrel, Embodied Time
Celebrating Philippe Garrel's seventieth birthday, this first international symposium held in France offers a state of the art on the artist's whole career and his filmography. It wishes to bring a new light on this demanding work which remains difficult to grasp.
→ Télécharger le programme version pdf
→ Réservation requise : cliquer ici
Colloque organisé par :
Fabien Boully et Valérie Jottreau
Comité scientifique :
Fabien Boully (Université Paris Nanterre)
Nicole Brenez (Université Paris 3, Fémis)
Fergus Daly (Critique indépendant)
Valérie Jottreau (Université Paris 8)
Adrian Martin (Monash University)
Dork Zabunyan (Université Paris 8)
Partenaires :
HAR (Paris Nanterre)
ESTCA (Paris 8)
Idefi CréaTIC
EDESTA (Paris 8)
UFR Phillia (Paris Nanterre)
INA
Institut d'Études Avancées de Paris
Cinéma L'Arlequin