Quand :
30 janvier 2019 @ 10 h 30 min – 12 h 00 min
2019-01-30T10:30:00+01:00
2019-01-30T12:00:00+01:00
Où :
Université Paris Didedot, salle 785 C, bât. C
5 rue Thomas Mann
75013 Paris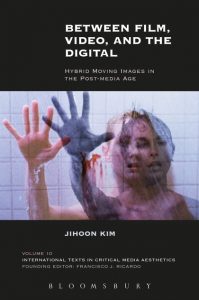 Conférence et débat avec Jihoon Kim
Emmanuelle André (Université Paris 7, Cerilac) et Christa Blümlinger (Université Paris 8, ESTCA) annoncent pour mercredi 30 janvier à 10h30 une conférence et un débat avec Jihoon Kim, Professeur associé à l'Université Chung-ang (Corée du Sud), autour de son livre Between Film, Video, and the Digital: Hybrid Moving Images in the Post-media Age.
La conférence sera en anglais, le débat en français et en anglais.