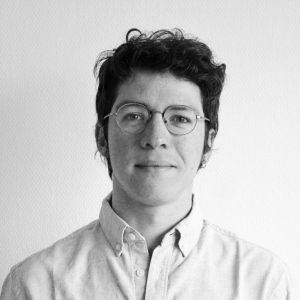 Ignacio Albornoz Fariña
Doctorant en Esthétique, Sciences et Technologies du Cinéma et de l'Audiovisuel
Ignacio Albornoz Fariña est doctorant en Esthétique, Sciences et Technologies du Cinéma et de l'Audiovisuel à l'université Paris VIII Vincennes-Saint-Denis, où il prépare, sous la direction de Christa Blümlinger, une thèse autour des figures du témoin dans le cinéma documentaire chilien. Il a mené des recherches sur la production filmique universitaire dans le Chili des années 1970, plus spécifiquement au sujet du Centre de Cinéma Expérimental de l'Université du Chili et du Département de Cinéma et Télévision de l'ancienne Université Technique de l'Etat.
Activités scientifiques
Communications & Publications
« Workers and students united: recovered shreds of Allende's Chile through the lens of the political documentaries, newsreels and rushes of the UTE (1970 – 1973) ». Journée d'études Artivismo: the place and politics in Latin America, University of Cambridge. 9 novembre 2018.
« Dwellings, travels, lessons: variations of the road chronotope in three films of the "young" Chilean cinema ». Journée d'études Travelling in 20th and 21th century Latin America. School of modern languages, University of Bristol. 5 octobre 2018.
« Savoir son pays absent ou le substituer : un cinéma chilien d'exil, de part et d'autre de l'Atlantique ». Journée d'études L'absence et ses représentations dans les mondes hispaniques et lusophones, ED 480 Montaigne Humanités. 22 mars 2018.
« Analyse discursive des stratégies verbales d'exclusion dans les lycées privés de Santiago ». XXème congrès International de la Société Chilienne de Linguistique. Concepción, Chile. 10 novembre 2013.
2017 – Stagiaire à la Murnau-Stiftung. Wiesbaden, Allemagne. Assistant à la numérisation de films photochimiques.
2015 – Stagiaire à la Cinémathèque de l'Université du Chili. Chargé de la création de sous-titres en français pour la Collection de films du Centre de Cinéma Expérimental (1965 – 1973).
documentaire latino-américain
documentaire et mémoire historique
production filmique universitaire
film-essai